2012
IARC Monographs on the Evaluation of Carcinogenic Risks to Humans

VOLUME 105: DIESEL AND GASOLINE ENGINE EXHAUSTS AND

SOME NITROARENES

Lyon, France: 5-12 June 2012
12/06/2012 –

Videocast, Dr Christopher Portier, Chair IARC Monographs Meeting – Volume 105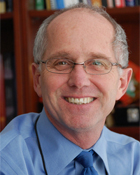 Dr Christopher Portier
, answers a few questions on the IARC Monographs Meeting, Volume 105.
Could you tell us what is all about today about this evaluation?
[mp4 2.6MB]
Should we be afraid of breathing exhausts?
[mp4 1.5MB]
How long should you be exposed in order to develop cancer?
[mp4 1.6MB]
How should one protect oneself?
[mp4 3MB]
Diesel exhaust was classified as a probable carcinogen in 1989, how long does it take to make up your mind?
[mp4 2.8MB]
Would you have a recommendation for the general public?
[mp4 1MB]
Modern diesel cars are set to be safer. Is it true?
[mp4 2.7MB]
Should we avoid buying diesel cars?
[mp4 1.7MB]
The higher risk is for the person behind you, breathing your exhaust. Is that true?
[mp4 1.5MB]
Can you tell us where most diesel exhaust come from?
[mp4 1.6MB]
What is in the diesel exhaust make it carcinogenic?
[mp4 2.3MB]
Do you recommend buying a gasoline car?
[mp4 1.1MB]
Is diesel fuel itself carcinogenic?
[mp4 1.6MB]
Does this apply also to gasoline (limited exposures to diesel)?
[mp4 590KB]